Meet Jennifer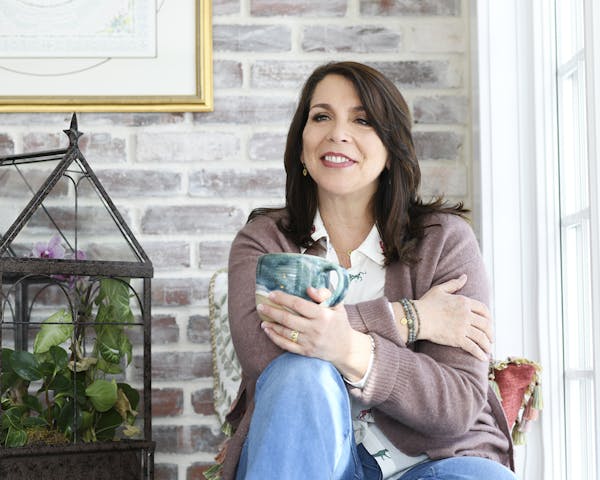 Jennifer Cory is a psychotherapist whose mission is to help us rethink the sources of pain in our lives so that we may use them to find purpose. While we cannot change our past, Cory believes that we can work to identify, challenge, and take control of the ways that it affects our lives in the present. When we identify and challenge the thoughts and hang ups that so often lead to depression and anxiety, we can awaken our lives by working with these obstacles to find a road towards liberation. No matter how difficult our path may be, there is always hope.
For over two decades, Jennifer has served as a psychotherapist and a cognitive-behavioral therapist, working with clients who come to her at their most vulnerable moments and helping them to identify and challenge the patterns and pitfalls that negatively impact their lives. She maintains a private practice and is the founder of the Heart Initiative, an organization dedicated to improving the quality of life for individuals living with chronic illness.
Jennifer is a graduate of Columbia University where she received a Master of Science in Advanced Clinical Practice from the School of Social Work; and holds a Master in Applied Positive Psychology degree from the University of Pennsylvania, where she received an award of distinction for her dissertation on resilience and chronic illness.
University of Pennsylvania, MAPP, Master of Applied Positive Psychology Columbia University, MS, Master of Science in Clinical Social Work Monmouth University, BSW, Bachelor of Social Work
Member of:
National Association of Social Workers
Jersey Shore Collaborative Law Group
Publications
Arrhythmogenic Right Ventricular Cardiomyopathy: From Surviving to Thriving (Cory, 2015)
Arrhythmogenic right ventricular cardiomyopathy is a life-threatening, inherited disease, and a leading cause of sudden cardiac death in young, otherwise healthy adolescents and adults. Through the advances of modern technology, those who receive this once-devastating diagnosis now stand an excellent chance at survival through the use of medication and a life-saving device called an implantable cardioverter defibrillator. However, living under the peril of life-threatening arrhythmias and life-saving shocks can cause considerable psychosocial disturbances, and potentially contribute to diminished medical outcomes. Though living with a chronic, life-threatening illness poses many challenges, it is both possible and imperative that we provide those dealing with such a diagnosis the skills necessary to go beyond surviving to thriving. Borrowing heavily from the research and collaborative efforts from the field of positive psychology, Civilian Resilience Training is an empirically-informed set of interventions designed to protect patients with these diagnoses against psychopathology and promote their ability to be resilient in the face of the significant health crises that inevitably arise as a result of their disease, as well as the lesser day-to-day crises life brings. The program is designed to help diminish the negative effects of diagnosis, reduce disease symptomology, and encourage effective coping with defibrillator intervention, while enhancing psychosocial well-being and flourishing. It is hoped this program will serve as an interventional model to build flourishing among patient populations with other chronic diseases as well.
Speaking & Media Inquiries
For questions about speaking or media opportunities, please reach out to media@jennifercory.com.
Letters From Jennifer
Sign up to receive a monthly newsletter that includes exclusive personal reflections from Jennifer on relevant topics, important takeaways to help you develop your emotional resilience, and a curated list of resources.